Our 2016-17 Season of Applause! 
All Season of Applause! shows begin at 7:30. The BPAC Box Office is open 12-5pm Monday – Friday and one hour prior to performances.  336-751-3000.
When placing online orders please know that there are always more seats available than what is set aside for internet orders.  We designate a portion of seats to sell online and update our inventory regularly.  If you prefer a seat that is not listed, please call our Box Office to see if it is available.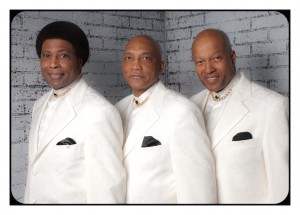 Saturday, February 11, 2017, 7:30pm
Three former lead singers from three of the world's most renowned vocal groups–collectively selling over 100 million records with The Temptations, The Platters and the Drifters–have come together to create the ultimate musical experience.
Glenn Leonard, former lead tenor, The Temptations (1975-1983); Joe Coleman, former lead singer, The Platters , Only You, Smoke Gets in Your Eyes (1988-2004); and Joe Blunt, former lead singer of The Drifters, Under the Boardwalk, On Broadway (1975-1985) bring their rich blend of classic hits and showmanship to the Brock Stage.
Adult: $33
Student / Senior: $32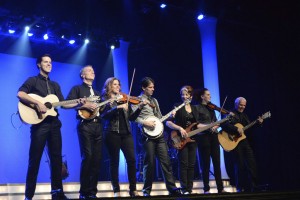 Saturday, April 8, 2017, 7:30pm
The Duttons are high-energy entertainers loaded with musical talent.  With 31 years of experience and just about as many kids between them, they rock the stage with a variety of genres.  From Bluegrass to contemporary rock to country, comedy and dance.  Essentially they do it all!
Adult: $33
Student / Senior: $32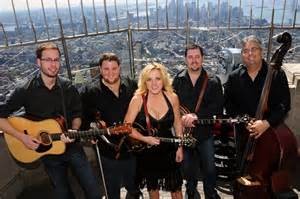 Rhonda Vincent & The Rage
Saturday, April 29, 2017, 7:30pm
With over 80 awards, 5-time Grammy nominee Rhonda Vincent–crowned "The New Queen of Bluegrass" by the Wall Street Journal–leads the most honored  band in bluegrass music.   Rhonda has won 7 straight Female Vocalist of the Year awards from the IBMA, plus Entertainer of the Year in 2001; she also took home SPBGMA Entertainer of the Year honors 5 times running between 2002 and 2006.  Her music incorporates savvy contemporary touches while drawing deeply from the authentic traditions of classic bluegrass, with a flawless band that can execute breakneck instrumentals to heart-wrenching ballads.  She is also know to make a mean ragin' cornbread! Don't miss the chance to join us when the legendary Martha White Bluegrass Express tour bus rolls in to Mocksville for an epic one-night-only performance.
Adult: $33
Student / Senior: $32

We are pleased to announce our new arts programming for children!  These 5 Sunday performances allow young people to watch their favorite stories come to life.  All of these shows feature entertaining adaptations of beloved family classics that parents and grandparents will want to share with the children in their lives.
Sunday, December 4, 2016, 3:00 pm
This is a fast-paced version of the literary classic A Christmas Carol.  A great way to introduce children to this Christmas tale tradition.  After the performance plan to visit Santa & Mrs. Claus and their famous friends out in the Brock Lobby!  Recommended for kids in grades 1-7.  Approximately 1 hour.
General Admission: $8.50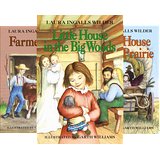 Saturday & Sunday, February 4 & 5, 2017, 3:00 pm
This literary classic is loved by all ages!  Laura and her family travel across America in search of a place to call home.  Facing obstacles such as scarlet fever and eviction from their land, their pioneering spirit and family bonds are tested but never broken. This uplifting story of one of America's most beloved authors come to life in this popular musical. Recommended for kids in grades 2-6.  Approximately 1 hour.
General Admission: $8.50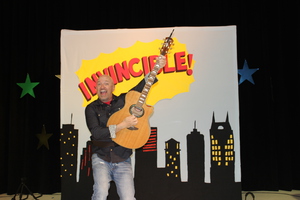 Sunday, March 5, 2017, 3:00 pm
It's a bird!  It's a plane!  NO!! It's the power of the brain!  This show encourages and empowers young superheroes everywhere to solve the problem and save the day by using the greatest superpower of all: imagination!  Roger Day returns to the Brock with his newest project–a sequel to his popular Dream Big! concert and CD.  Invincible is a collection of new songs and young characters using their brain power, courageous spirit, reading , and imagination to solve problems and make a difference in the world. A two-time Parents' Choice Gold Award winner, Roger Day entertains thousands of kids and grownups alike each year from the Carolinas to California with his smart, interactive brand of music.  His songs have been featured on Radio Disney, Sirius/XM's KidsPlace Live and Public Television.  Recommended for kids in grades K – 6.  Approximately 1 hour.
General Admission: $8.50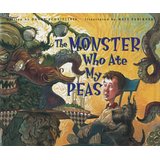 The Monster Who Ate My Peas
Sunday, March 26, 2017, 3:00 pm
ArtsPower National Touring Theatre's newest original musical theater production, brings a fresh meaning to the well-known phrase: "It's not easy being green."  At least, if you're a kid with a plateful of unwanted green peas.  This musical is based on the book by Danny Schnitzlein and illustrated by Matt Faulkner.  It follows the daily dinnertime dilemma that our hero, Danny, must face: eating his peas!
General Admission: $8.50