ArtWorks is a group of volunteer artists who are dedicated to the Visual Arts — with a commitment to provide interaction with the art community. The group believes this is invaluable to anyone interested in fine art and the exploration of its presentation. This committee works to give artists of all ages opportunities of all ages to exhibit work. Everyone is welcomed to attend the monthly meetings. Please check with the Arts Council for times and dates.
Artists listed in the Arts Council Database receive information about workshops, showings and other "artful" opportunities. Please contact us if you are interested in being included on our list.
Calling artists of all ages to participate in
Flags of Davie Art Exhibit
Celebrating the Month of October
Step 1: Purchase your flag at Davie County Arts Council for $15.00.
Step 2: Follow the instructions provided with your flag.
A. Design your art to be an image with a Fall or Halloween theme
(without portrayal of blood or a violent context). The Davie County Arts Council reserves the right to refuse any flag it finds offensive and will not return the entry fee for that flag.
B. NO words or number(s) can be shown on flag.
C. Making sure to paint both sides with the correct mixture of acrylic paint
and medium and not applying too thick.
D. When both sides of your flag are completed and dry, be sure to
heat-set both sides.
Step 3: Flags are to be delivered to Davie County Arts Council no later than Fri-day, October 6, 2017 between the hours of 12-5 PM. (Flags will not be accepted as part of this exhibit after October 6th.)
Step 4: Area businesses will vote on which flag they select to sponsor by pulling an order of voting number from a hat. A double sided banner, with the busi-ness' name will be displayed below each flag chosen.
Step 5. Town of Mocksville will install the flags on Monday, October 16, 2017, then remove the flags on Wednesday, November 1, 2017. Please note the in-stallation and removal dates of the flags may vary due to weather.
Judges will select the First, Second and Third Place winners who will be awarded the following prizes:
1st: $100
2nd: $75
3rd: $50
For more information please call:
Davie County Arts Council—336-751-3112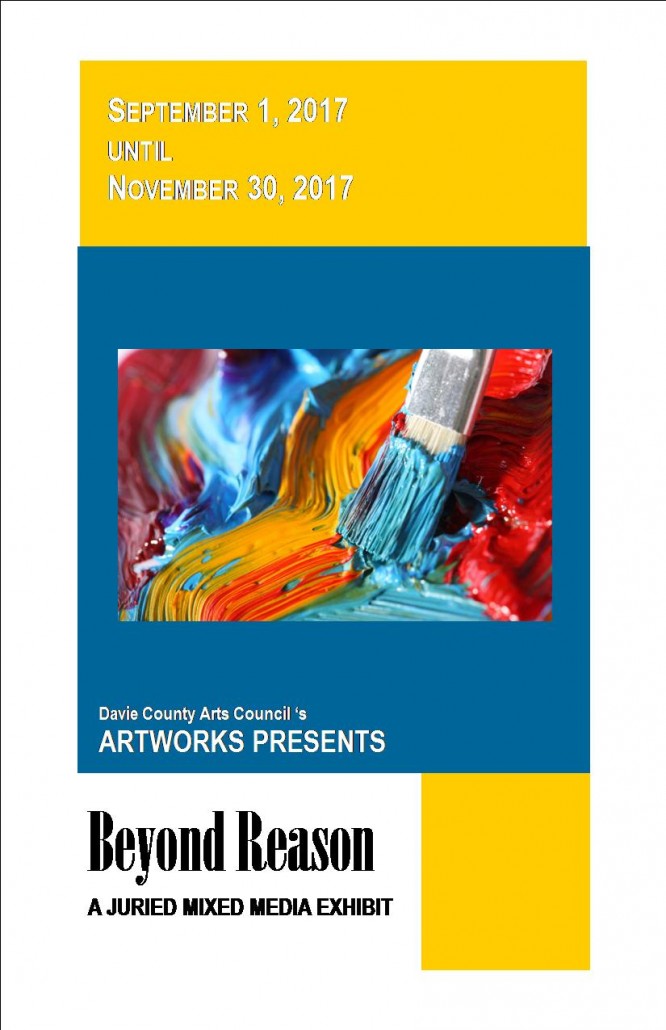 Davie Art Council's Artworks Annual Juried Art exhibit: Open to all artist 18 year old or older. All two-dimensional media is eligible. More information in the prospectus below.

Davie County Arts Council announces the formation of a photography club called
ArtWorks' Photo Club
If you are interested in improving your photographic skills, develop new abilities and explore alternatives in the ever-changing and exciting field of photography attend the group's meetings on
the second Monday of the Month; 6:30 PM
BROCK PERFORMING ARTS CENTER – ROOM 205
622 NORTH MAIN STREET
MOCKSVILLE, NC
336.751.3112